A Preview of Your Chattanooga Pelvic Floor Physical Therapy Experience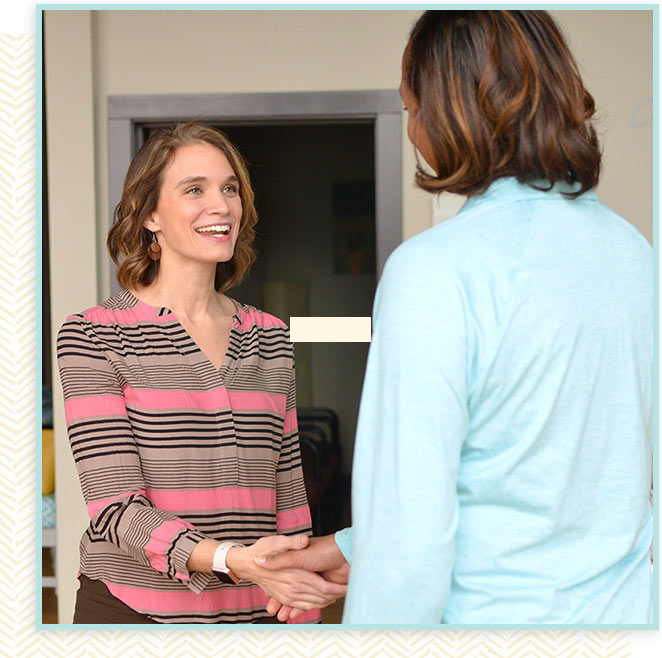 First, a Conversation
At Resilience Physical Therapy, we believe that each person has a story and there is incredible value in listening. We believe in creating an environment that is safe and welcoming. Pelvic Health can be a sensitive topic, so all conversations will take place in a private treatment room that is safe and comfortable.
You will be thoroughly listened to without judgement and be made to feel as comfortable as possible. Your initial visit will begin with a conversation to discuss your story, past and present medical history, reasons for seeking treatment, and goals for therapy. You will be given an opportunity to ask questions or address any concerns you may have. Filling out the patient forms and submitting them prior to your first visit will give us a head start on where we can begin to help you.
Initial Evaluation
Your journey with Resilience Physical Therapy will begin with a 1 hr initial evaluation.
You will want to wear something relaxed and comfortable. This is more or less our first meeting for me to meet and talk with you. I will review your medical history, we will discuss your current symptoms and reason for seeking PT, and I will perform a musculoskeletal examination (including range of motion, strength, sensation, etc). Sometimes it may be necessary to perform an internal examination of the pelvic floor either vaginally or rectally, but this will be discussed in full detail at the first appointment. I take a global, whole body approach and will assess not only the pelvic region, but will also assess and address any other area of the body that may be contributing to the dysfunction or symptoms. I believe a thorough evaluation is key in developing a successful plan of care and individualized treatment approach.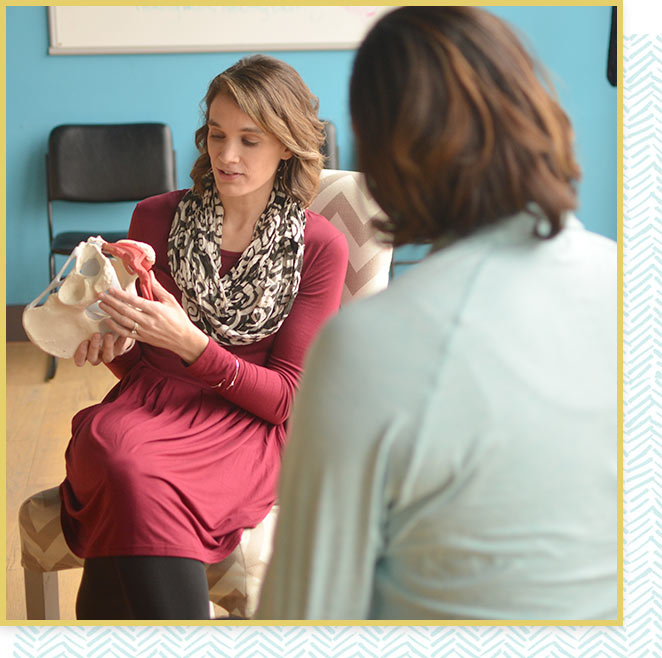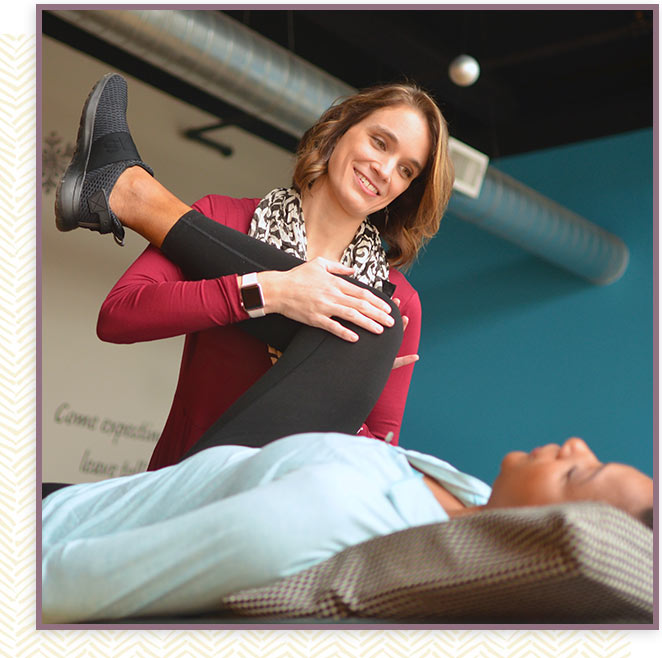 Expected Course of Treatment
There is never a cookie cutter approach to pelvic health rehab, as each person comes in with individualized needs and goals, and responds differently to methods of treatment.
Typically, with 1 on 1 treatment sessions and an individualized approach, you may expect 1 visit a week for an average of 6-8 visits.


Learn More
Meet our therapists, explore our clinic, and learn more about what you can expect from pelvic floor therapy.